Wow! The months just fly by so quickly, don't they? Before you know it, there's only 2 more months left for 2011. That's pretty nuts, if you ask me!
So far, I'm pretty much on track with my resolutions, believe it or not. I won't say what it is yet, but hopefully by end of December, I'll make a post and show what resolutions I've managed to accomplish and which ones that I have not. I would say it is pretty much 60% at this point. I'm pretty happy with that number, and I still have 2 months left for the other 35%!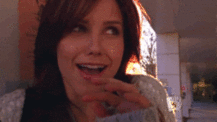 I know there are a lot of people who think resolutions are silly but I think short term goals are a great way to make yourself become a more disciplined and motivated person and keep yourself in life with your dreams and ambitions. I honestly don't believe, no matter how old you are, that you can say you no longer have anything to strive for. We all have dreams and when we DO achieve our dreams, there are always new dreams to make, right? Perhaps you've always wanted to have one of those
Cocktail Server Jobs
? No?
"When you cease to dream, you cease to live" - Malcolm S. Forbes
Anyways, I have found some people to be quite patronising when they find out I still have resolutions that I keep. I don't understand why people these days are so cynical. Granted, if you don't find it easy to keep to your resolutions, then don't try to rain on my parade. Go shower your rain elsewhere.
Oh well, I hope my journey for the rest of the year is only going to get even more exciting.. and I hope yours does too! :)